New Templates All for You!
Hello from Mockup Everything! We are so very excited to announce the release of 6 new templates for you lucky Pro Users this month!
What? You're not a Pro User? Don't despair! You can try Mockup Everything Pro free NOW with a 7 Day Trial to check out the new templates and start showcasing your super cool designs!
Ready, set…wait!
Let's Win a Free Year-long Pro Membership to Mockup Everything, shall we?
Follow these simple instructions:
1. Just shoot us a quick email with your Pinterest username to hsakai@gomedia.us and we will be sure to add you as a contributor to the "Mockup Everything & Win a Free Pro Subscription" board.
2. Head over to our main page and start mocking up those fabulous designs of yours.  (You can even try a free pro membership for 7 days while you're at it!)
3. Save out your design(s) and pin away!  Feel free to submit as many designs as you'd like to increase your chances of winning.
You have until Thursday, September 26 to mockup everything!  We will be choosing our winner on Friday, September 27. The panel of judges will be from the Go Media team. If you are the chosen winner, we will contact you with details on how to redeem your FREE year-long Pro Subscription to Mockup Everything! We will also be announcing the winner through our social media channels on the GoMediaZine, the Go Media Facebook page, the Go Media Google+ page, the Go Media Twitter, and the Go Media Pinterest page.
New Templates and how to find them:
This month's mockup designs have been provided by Scott Fuller, founder and creative director over at The Studio Temporary. Find him on Behance and buy his awesome thumbs up t-shirt, now available at The Cotton Bureau.  Here goes…!
Zippered Hoodie, Side View
Leggings, Ghosted Side
Leggings, Ghosted Front
Beanie
Sticker (Stuck on Payphone)
Men's Crew Neck T-Shirt, Folded
So what are you waiting for? Login to Mockup Everything NOW to check out the new templates and start showcasing your super cool designs.
Don't forget to subscribe to our newsletter for the latest in GoMediaZine news!
Questions, Concerns, Feedback
If this is the first time you have used Mockup Everything, we suggest you check out our post called "How To Use Mockup Everything" for step-by-step instructions on how to mockup your designs.
We love hearing from you so if you have any additional suggestions, questions, or concerns please feel free to email us at hello@mockupeverything.com or submit an inquiry through our contact form. We also have a Get Satisfaction Community Page, where you can send us your template suggestions or just message us to say "what's up?" Don't ever hesitate to speak your mind. We want to hear what y'all think about Mockup Everything!
Subscribe to the GoMediaZine newsletter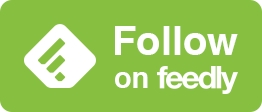 The post 6 New Templates, A Chance to Win a Free Year-long Pro Membership to Mockup Everything! appeared first on GoMediaZine.
Original post by Heather Sakai and software by Elliott Back